Not only welcoming visitors, rather, is welcoming to the dogs too at the Pet Friendly Parks for Dog. Offering plenty of green spaces, London has various spaces letting dog owners enjoy with their dogs. One of the world's dog-friendliest cities, London has the dog-friendliest subway system in the entire world. You can easily find pet-friendly cafes, restaurants, and pubs in London.
Other than this, there are various open spaces where you can let your dog on a lead. Now, you don't have to put off visiting someone because of your dog since there are many places where dogs can walk, roam, and play. Leaving your pet at home every time is really unfair.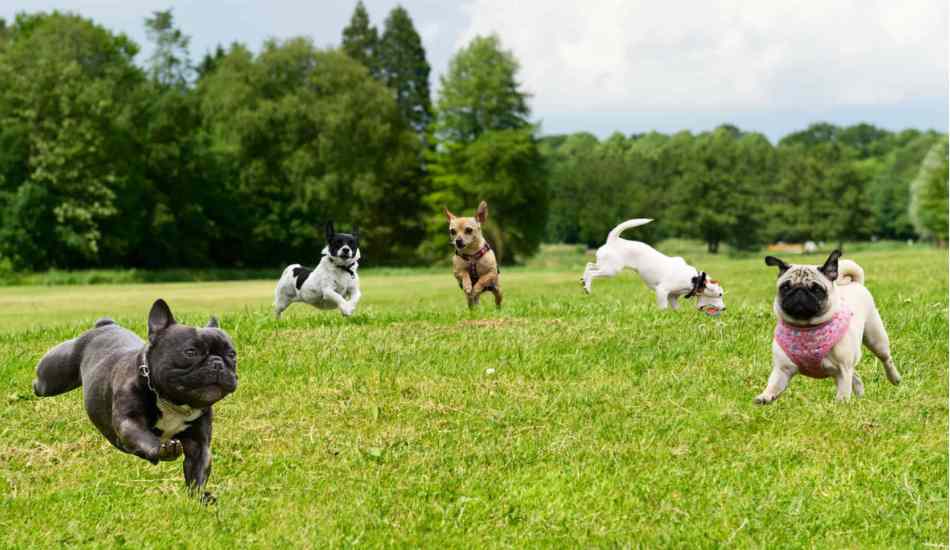 Wellbeing of Dogs
If you want your dog around you at a relaxing site or make it have some off-lead exercise which is very critical for the wellbeing of dogs, then you must have knowledge about the Pet Friendly Parks for Dog in London. Play with your dog, keep it in shape, and let it off the lead for your pet's enrichment. Provide your dog with the exercise opportunities it needs to stay healthy and happy with mental stimulation.
A dog owner finds his pet a part of his family or a canine companion. Thus, take care of your companion to the fullest. Instead of finding and wandering in public to come up with suitable public spots for your dog, just look through this article. In order to make your task of finding such sites easier, the best pet-friendly parks for dog owners in London are discussed in this article.
Alexandra Palace and Park
Alexandra Palace and Park is a lush green space that is very well maintained by a team of professionals. This well-preserved place is undeniably one of the most scenic dog-walking spots. Explore Victorian Palace, woodland, and grassland while walking. Continue your wandering till reaching the top of the hill to catch sight of breathtaking scenes of the London skyline. During this whole wander, keep your dog with you making perfect bonding with it. Enjoy nature wholly while being partnered by your dog.
Battersea Park
A place of splendor featuring woodland, scenic gardens, spectacular landmarks, lovely lakes, and a couple of cafes, Battersea Park is truly a dog-friendly park. This park is an excellent place to hang out with your dog on mesmerizing wide paths.
Pet Friendly Parks for Dog Epping Forest
After coming here, you will realize that you have reached London's largest open space that every dog owner must find ideal for his pooch. Any dog who loves to run freely will fall in love with this place. On finding this large open space, you as well as your pup will be pleased.
From stretching its legs to running, your dog will enjoy the whole time it spends here. The best thing about Epping Forest is that every time it provides you with something new yet interesting. Don't forget to locate any one of the four visitor centers to get knowledge regarding the best dog-walking routes.
Hampstead Heath
Grab a complete grandeur view of London in a single sight by reaching Hampstead Heath. You can reach the place via different routes depending on the area you are traveling from. First, choose where you want to start and end, and then begin your exploration. Your pet will feel a home environment thanks to the wildlife-filled parkland.
Brush up on the history of one of the biggest Pet Friendly Parks for Dog in London. Take advantage of the vast space and provide your pet with all that it wants. In the summers, just keep an eye on the Dogs Trust canine-friendly ice cream van to let your furry friend enjoy free microchipping, a frozen treat, and health checkups.
Highgate Wood
If you want to escape the lively world and just need tranquility, you must reach the leafy Highgate Woods. The blooming bluebells you find here give the whole place an attractive look. Despite being a lovely site for people, it is a great place with great trails for dogs. It provides a wide area to your pooch where it can run and jump freely enjoying the beautiful views. This park is an excellent place to hang out with your dog on splendid wide paths.
Morden Hall Park
Morden Hall Park is the result of the National Trust that specified this glorious site for you and your dogs. The space is aimed at letting you enjoy it whenever you reach it. The notable landmarks it features include the Morden Hall and the restored waterwheel and scenic garden. This area is free for dogs and dogs can easily access most parts of the park encompassing the café, garden center, and rose garden. Just spot out the right spot for your dog to let it on a lead. Or simply choose any meadow from the multiple ones to let them run and enjoy freely.
Oxleas Wood and Severndroog Castle
If you are a dog owner, you must look for the best places for dogs in London. But if you haven't, you must explore the sole dog-friendly castle in London. It stands worthy since it is the only dog-friendly castle in the whole city. Start at Severndroog Castle which itself has a dog-friendly tea room on the ground floor. Walk through Oxleas Wood and its meadows to reach this castle heading through nearby Jack Wood. This area is a must to visit if you are a dog owner.
The Lee Valley Walk
One of London's best dog-walking areas, The Lee Valley Walk is a 17-mile-long trail that takes you the way from the Limehouse Basin. The valley has Waltham Cross, River Lea, Hackney Marshes, Waltham Abbey, and Queen Elizabeth Olympic Park, however, the worth doing part with your pooch is the part around the marshes. The space where your four-legged friend can run and enjoy is ample enough. The place is worth the hype for your dog since it can run, move, and enjoy over here to the fullest.
Weavers Field
What a trendy and stylish charm there is here! Weavers Field is situated around different restaurants, coffee shops, and bars. Its timings are pretty suitable for dogs to wander as well as for the owners to bring them over here. From 6 am to 10 pm, you can reach this spot any time. You have enough time to pay it a visit.
For dog walkers, there is a specified area, where dogs can play, walk, run, or exercise. Let your dog make new friends, stretch their legs, or embrace the game of fetch while being here. Bringing your dog here will have very healthy results for your dog and its enrichment. The Pet Friendly Parks for Dog is preserved in very good condition. You can strike up a conversation with the animal wardens to enjoy your walk.
Wimbledon Common
Wimbledon Common is such a great place to get a tranquil environment. A single place comprising heathland, scrubland, and woodland, it has much more to offer you while you walk your dog. You will get a naturally scenic backdrop for your walk because of its panoramic views. You will see many dogs walking so dog walking here is pretty common. Here, your dog tends to make new friends and enjoys its walk more seeing its friends. Its vast area lets the dogs move and run freely yet safely far away from the public. Read More–>>